Wednesday 14th Nov 2018
What makes a good leader? The Young Pirates report
Reel Rebels Pirate Radio! Hear stories of great leadership.
Sections: Home - Manifestos - Reel RadioThe AnchorWednesday 14th Nov 2018
The Young Pirates' Manifestos on Leadership
The Young Pirates have taken inspiration from leaders everywhere – from famous leaders to family members – and have reflected on what they think the future needs. Here are their call-outs for the leaders of the future.
Amber's Manifesto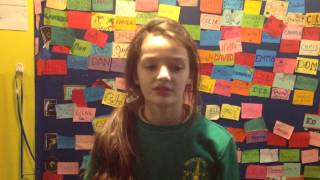 Devante's Manifesto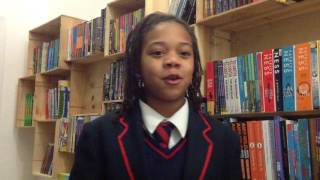 Victor's Manifesto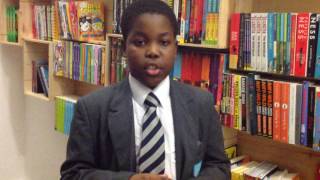 ATTENTION! LEADERS!
So you want to be a leader, hah? Well, let me tell you: being a leader is harder than you think.
You have to push your mates to work harder, you have to be just like me, cough, no! You have to not be selfish, to not be a hacker. Never fight, never be racist, like Donald Trump, hahaha got it? No? Okay then?
Therefore work every day for twenty-four hours so you can keep your country going.
You have to be shiny like the power source of our earth. Don't be a thief, don't commit crimes, and I promise you from the bottom of my heart that God will be with you.
Hazal's Manifesto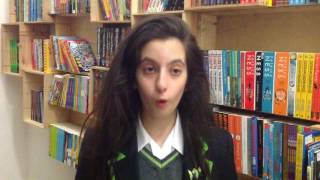 Reecee's Manifesto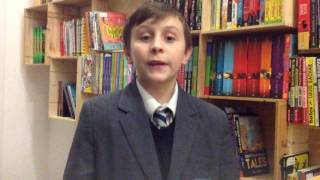 We believe that we should have a religious and not an abusive or sexist leader in this world. We hope to one day choose our rights and keep that leader. An example of a good leader is Barack Obama and an example of a bad leader is Donald Trump. We care deeply about any abusive attack also we care about any help needed.
So we need a leader as noble as a lion, as dedicated as a lion's cub. We don't need a leader as threatening as lightening. Do you remember Mae Jemison? Was she the first humble African-American in space? If not search her and don't forget her.
Christine's Manifesto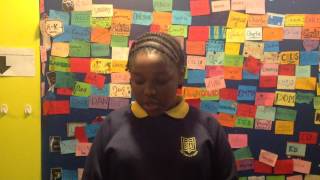 We think about our people first! This is what our leaders should be like! We deeply care about the type of leader we have and we want our leaders to listen to the people that they are leading. We want our leaders to be kind, courageous and caring to be an inspiration to their people!
We want our leaders to respect our views, we want our leaders to look to the future and make good decisions for their people. Is that how you would want the world's leaders to be?
We want our leaders to be confident and take risks and do the best for their people so they can be strong and independent.
We want our leaders to speak in a way that other people understand and to get their point across in a positive way. We want people to be happy with the actions that our leaders make!
Do you want the world to know that you are a great leader? If so stand up and join the Hackney Pirates today!
Jessica's Manifesto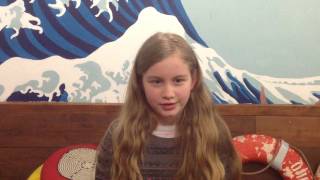 Hello my name is Jessica.
And I'm going to talk about what makes a good leader.  A good leader encourages people to go and do what is right for them and what is right for everyone around them.
A good leader speaks out for their people and also speaks for what they believe in and what they feel the next change should be. People want to live in a world where their leader is confident in what they want to do, how to make the changes happen and what their target is.
A good leader should be positive and should have a good effect on other people and the leader should be equalizing, calm, brave, intelligent and ambitious.
A good leader should not make others feel insecure about their ideas and should not take their anger out on other people.
Dilan's Manifesto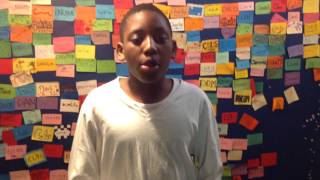 Would you like to live in a world where people are treated with disrespect?
Hi my name is Dilan and this is my inspirational speech.
We believe that everyone is equal and should be respected.
We hope countries of the world will make peace and stop fighting.
I believe that we should look out for each other like a mother bear looks after her cubs.
We shine with inspiration like a golden car following the footsteps of Nelson Mandela.
We hope that one day we will live in a world where people are cared for.
Spotlight
Spotlight
Spotlight
Sections: Home - Manifestos - Reel RadioThe AnchorWednesday 14th Nov 2018
Great Stories of Leadership
Reel Rebels Radio and Hackney Pirates combine to bring you fantastic tales of leadership.
➽
➽