Monday 15th Oct 2018
What makes a good leader? The Young Pirates report
Reel Rebels Pirate Radio! Hear stories of great leadership.
Sections: Home - Manifestos - Reel RadioThe AnchorMonday 15th Oct 2018
The Young Pirates' Manifestos on Leadership
The Young Pirates have taken inspiration from leaders everywhere – from famous leaders to family members – and have reflected on what they think the future needs. Here are their call-outs for the leaders of the future.
Ibrahim's Manifesto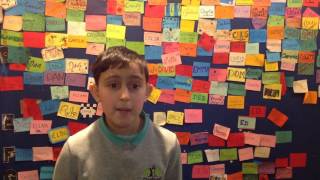 We want a world with freedom and we want a world with hope. We want a world with peace. We want a leader who is not racist about people's skin colour. We want a leader who is innocent.
Have you ever been uninterested in your old modern leader? Do you still believe what your leaders tell you? However we want a leader who is not timid. We want a leader who is genius and intelligent as Galileo. We want a leader who is compassionate like Obama. We want a leader who is generous and we want a leader to be fascinating, fantastic and extraordinary like a large and enormous earth.
We all hope for a leader who is pensive, however they should think cautiously about the community. We believe in a leader who stands-up for the innocence of people. We all want a leader who is fantastic and fabulous and cares about other people with deep emotion.
Jerry's Manifesto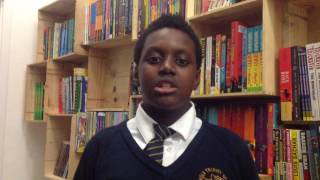 We deserve great leaders! We believe in people who are supportive and generous, and are ready to take the role of leadership. We want to live in a world where leaders can become as respectful as Jesus and kind to others. We will show the world that it is not to late to be respectful and brave as a lion! However, we will not tolerate any repulsive behaviour and people who are bossy towards others.
Amarla's Manifesto
We will show the world a good leader who never gives up even when the task is impossible. We want to live in a world where there's a leader that's informed and never let's us down. We believe in a likeable leader that tries their hardest and shows respect to our future. A good leader gets help and listens, doesn't leave another person out. Will we find this leader?
Here's what we know for sure: we hope that one day we find the perfect leader who's not too powerful or too weak, just as responsible as a meerkat. He or she must support animals and inspire us on T.V and win every election possible. We are eager to look, discover and vote by making our decision. We feed off the positive energy. We need a positive, powerful person to rule our government and environment.
My leader is Nelson Mandela who stopped apartheid and made things right. He spent most of his life in prison, although he was a well-known man and was one of South African's biggest fans.
Efecan's Manifesto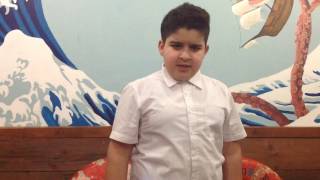 We embrace the people that are on our side, we give money to charity so that we help people that are right now in wars. We believe in people that keep working and never give up. We deeply care about our world and future, and our leaders have to always stay polite and respectful. We give people houses if they are homeless. We make our city diverse so people can learn different languages. We construct better buildings and improved, comfortable public transport. We want delicious food that people will love and we want a better city full of love. We want a safer city with less crime. We want leaders that have good ideas of the city and what should change.
Elif's Manifesto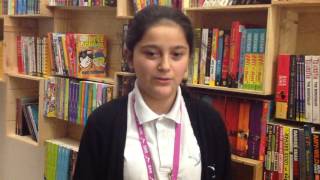 Dear Leaders,
Here's what you shouldn't do:
A leader shouldn't be greedy because a greedy leader will want everything to be theirs which would mean they are selfish. Also you wouldn't want to be a leader like this .You wouldn't want a leader to be bossy too!!! If a leader bosses a person around, leaders should know how to boss them nicely.
Here's what a leader should do:
One of the things that a good leader should do is help people because that is part of their job. Also a good leader should be kind to people and if a leader does this, everyone will respect the leader. A leader should be very serious too because if the leader doesn't be serious the country will fall down. We   believe in a leader that is very hard working so we can make sure that the country is popular and stronger. I wish you do understand me leaders.
Thank you for listening.    
Rosie's Manifesto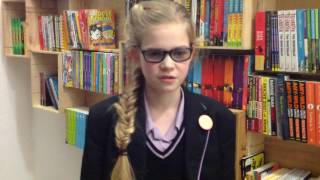 Kavaljeet's Manifesto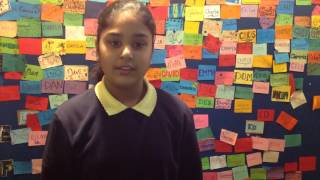 Do you want a leader as brave as a superhero? Do you want a leader that can make the world a brilliant, beautiful and better place?
We believe that a true leader should be as strong as a tornado and should not be someone as weak, slow and ruthless as a sloth. They shouldn't be lazy and sit all day. If we don't have a good leader, we won't achieve what we want, the world would be the same forever and our lives wouldn't improve. People's lives would be a waste of time and everything would be miserable.
Yasmin's Manifesto
OI! Leaders LISTEN UP!
We want nothing more than a great leader to be fair, to listen to others and to be themselves. We want to live in a world where leaders are fierce like lions and proud as kings. A bad leader should not lie, argue or be racist.
We know one person that is the worst leader: Donald Trump. He is the opposite of a kind leader. We know that he does not share and is not caring. He makes us angry with his words. We hope that this will change.
We will show the world how to be confident and kind. We believe that a bad leader will make up stories to become a leader. Do you believe that a great leader can do anything?
We hope that one day a great leader would do a great job!
Spotlight
Spotlight
Spotlight
Sections: Home - Manifestos - Reel RadioThe AnchorMonday 15th Oct 2018
Great Stories of Leadership
Reel Rebels Radio and Hackney Pirates combine to bring you fantastic tales of leadership.
➽
➽