Friday 20th Apr 2018
What makes a good leader? The Young Pirates report
Reel Rebels Pirate Radio! Hear stories of great leadership.
Sections: Home - Manifestos - Reel RadioThe AnchorFriday 20th Apr 2018
The Young Pirates' Manifestos on Leadership
The Young Pirates have taken inspiration from leaders everywhere – from famous leaders to family members – and have reflected on what they think the future needs. Here are their call-outs for the leaders of the future.
Charles' Manifesto
Leaders Sheet
We embrace people who are a good listeners We will show the entire world that everyone can be happy as a clown and as positive as a dog! Here's what we know for sure: we don't want people who are a bad listeners and are dishonest. Even wicked as a witch. We care deeply about honest and truthful people who are helpful and fantastic. What do we really care deeply about? We care deeply about everyone that is sensible. We want to live in a world where everyone is jolly, joyous and joyful We hope that one day everyone in the interesting world is equal and positive.
Hussein's Manifesto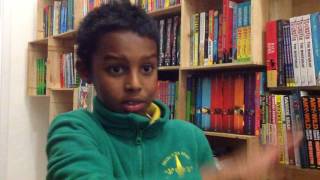 Ladies and gentlemen, in Hackney Pirates we want to live where we don't argue and are good at encouraging others to live in a better community.
We wish that one day Donald Trump would be enthusiastic about equality. Also, to be wise and to make fair choices within the community.
We care deeply about unity and including all people from all backgrounds, as they are hard-working as Albert Einstein.
We want nothing more than to persevere and to be confident like Barack Obama. We do not want to live in a negative society! We care deeply about improving our world to make it a better place to live in.
Hassan's Manifesto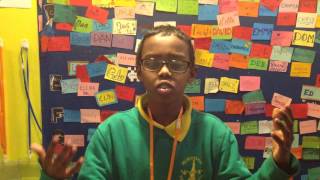 WE BELIEVE… that this world has to survive or you might not have a normal life. DO YOU WANT TO SUFFER TO… COMPLETE DEATH as soon as you are born? We all can hear the effect of harmful and horrible happenings, like you were in danger, screaming loudly. We can feel that this world is about to end… We will and have to take this seriously or you will not be here!!! You could save this world if only you… cared about this picturesque sphere that now is turning to an end!!! It is your responsibility to make this a better place for yourself!!!
Is this the world you will live in? We all know that we will die soon, but do you want to have a small, microscopic life? It is your time to make your decision. When you hear the sad effect on this world, you are about to feel the end of it. It shouldn't be an end; it should continue through lots of generations!! This is not a world for only humans. We shouldn't be selfish as we don't own this world for ourselves. There are animals living on this world we live in. This world has to be fair, or you might be poor and someone else might be rich and mean. This world is not the case for unfairness. The selfish ideas in people's brains should stop. We shouldn't be eager and impatient; if you were waiting for something you want but isn't important, that is not what the world is for. We should help each other and if we unite together this world might not suffer to an end.
Jordan's Manifesto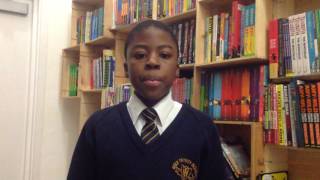 We strongly believe in people who are supportive, generous and are ready to take on the role of leadership. Here's what we want to know for sure: that you are brave, noble and think out of the box to solve problems. We feed off small things like just being kind and helpful, to make you a better person to live in the world. We don't want to bring and help people who don't encourage others or have bossy, bullying behaviour. We want nothing to do with people who exclude themselves from things they don't want to do. We hope that one day leaders will be how we imagine leaders should be. Thanks for listening!!!
THE END
Hasan's Manifesto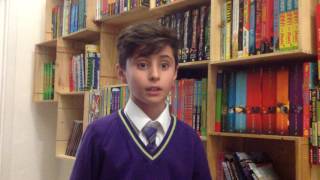 We want our leaders to be peaceful, gentle and nice. A leader might be your head teacher, your boss, the Prime Minister, the Queen, your football captain or even the captain of a ship. Our leaders should be confident like when a good captain leads his players in the match. Leaders should be strong as a lion like a footballer making a good tackle. 
We want to live in a world that is peaceful, happy and has a beautiful future. We don't want pollution or to smell disgusting things! We want nice clean air to breathe. 
What kind of leader do you want? 
And what kind of world would you live in?
Carysse's Manifesto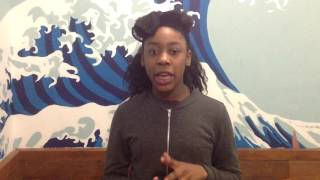 Hello, ladies and gentlemen, my name is Carysse and here's what we know for sure…
…The world needs you!! I know that you don't want to live in a world where 'WE' come first, we want to live in a world where we care deeply about life and where we want nothing more than love, affection and care.
I know that we need leaders who are as proud and as strong as the king of lions. We hope that one day this would happen, but we won't need to if we make a change now, we need to believe in ourselves. The world depends on us to change it. So let us change it by making the biggest change in the history of changes.
I also know that we will show the world that we are capable of change. We care for each other so the world should care too. Great leadership is bold, beautiful and confident therefore we need to be hopeful and grateful for each other and we are also thankful for the peace provided to us and be faithful loyal to our people of the world. In addition to this, we can contribute to it by believing in yourselves and by forgetting about the past and by thinking about your futures on how you want them to turn out: joyful or sorrowful?
Just remember that you are amazing and powerful. THE WORLD IS RELYING ON YOUR SOULS SO LET THE WORLD DO THAT!!
Najaa's Manifesto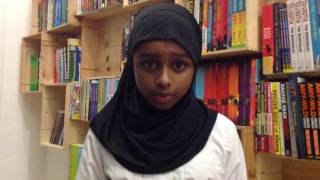 Elif's Manifesto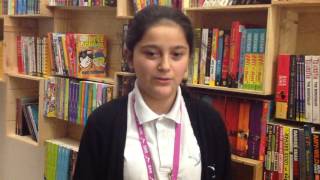 Dear Leaders,
Here's what you shouldn't do:
A leader shouldn't be greedy because a greedy leader will want everything to be theirs which would mean they are selfish. Also you wouldn't want to be a leader like this .You wouldn't want a leader to be bossy too!!! If a leader bosses a person around, leaders should know how to boss them nicely.
Here's what a leader should do:
One of the things that a good leader should do is help people because that is part of their job. Also a good leader should be kind to people and if a leader does this, everyone will respect the leader. A leader should be very serious too because if the leader doesn't be serious the country will fall down. We   believe in a leader that is very hard working so we can make sure that the country is popular and stronger. I wish you do understand me leaders.
Thank you for listening.    
Spotlight
Spotlight
Spotlight
Sections: Home - Manifestos - Reel RadioThe AnchorFriday 20th Apr 2018
Great Stories of Leadership
Reel Rebels Radio and Hackney Pirates combine to bring you fantastic tales of leadership.
➽
➽